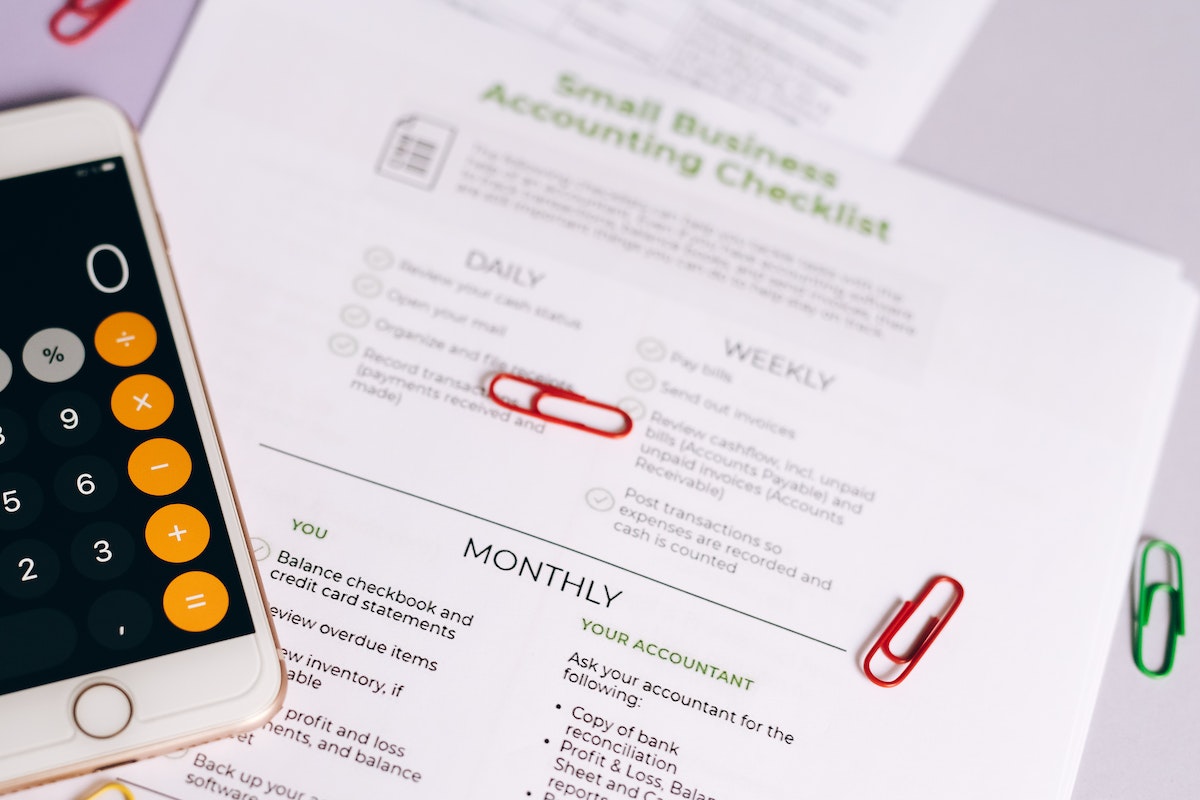 Accounting for Business: How Accounting Helps Business Growth
When becoming a business owner, it is crucial to understand just how big a part accounting plays in the business process, but how does accounting help business exactly? Accounting provides you with insight into your profits and losses, liabilities and assets, and is essential for making business decisions.

Businesses need accounting to function. Accountants are financial record keepers, and without them, the probability of a business failing significantly increases. If you want to know how accounting helps business growth, how accounting helps small businesses succeed, and examples of how accounting helps business, continue reading this article.
What Is Accounting?
Accounting is defined as recording a business' financial information, and processing and communicating that information. The information collected is analyzed to make reports that are beneficial in improving business performance, decisions, and business finances.

An accounting professional is responsible for recording transactions, presenting financial statements, aiding with financial planning and tax planning, and offering financial advice. Gaining a Bachelor's Degree in Accounting will benefit you in this career, and you could earn an average annual salary of $55,045, according to ZipRecruiter.
The Role of Accounting in Business
Accounting can be considered the language of business, as it is a means to communicate financial information that will be used to make decisions on business operations. Read below for some of the primary reasons accounting is essential to businesses in all stages of creation and growth.
Why Is Accounting Important for Business?
Detailed recording of financial statements. All businesses must file their financial statements with the Registrar of Companies. It also helps during tax season as companies also need to file tax payments.
Making informed decisions. Detailed financial records help a business create a budget for future projects. You must have a proper accounting method to sustain profitable operations and create a business plan.
Assessing business performance. Accounting gives you a better understanding of what's happening in your business financially. Accounting software can help you compare data with previous accounting records, as well as track expenses, debt, and gross margin.
Helps you to comply. Accounting helps make sure you're able to comply with your state's requirements like income tax returns, VAT, payroll taxes, business tax returns, and pension funds.
Liquidity. Accounting helps business owners to determine the liquidity of the business. Liquidity refers to cash and other liquid resources. Having this information decreases the probability of bankruptcy.
How Accounting Helps Small Businesses
Records business transactions. Accounting helps small businesses keep track of their financial transactions. This includes expenses and revenue. With this, business owners can easily take a look at previous transactions.
Making decisions. When you have accurate accounting records, you'll be able to identify existing problems, thus helping identify profit margins and improving the efficiency of your business plans.
Regulates control and accountability. When you stick to Generally Accepted Accounting Principles (GAAP), business owners can determine potential issues to avoid situations of human error, theft, and mismanagement. In addition, when everything is transparent, business transactions are easily traceable.
What Can Accounting Do for Your Business?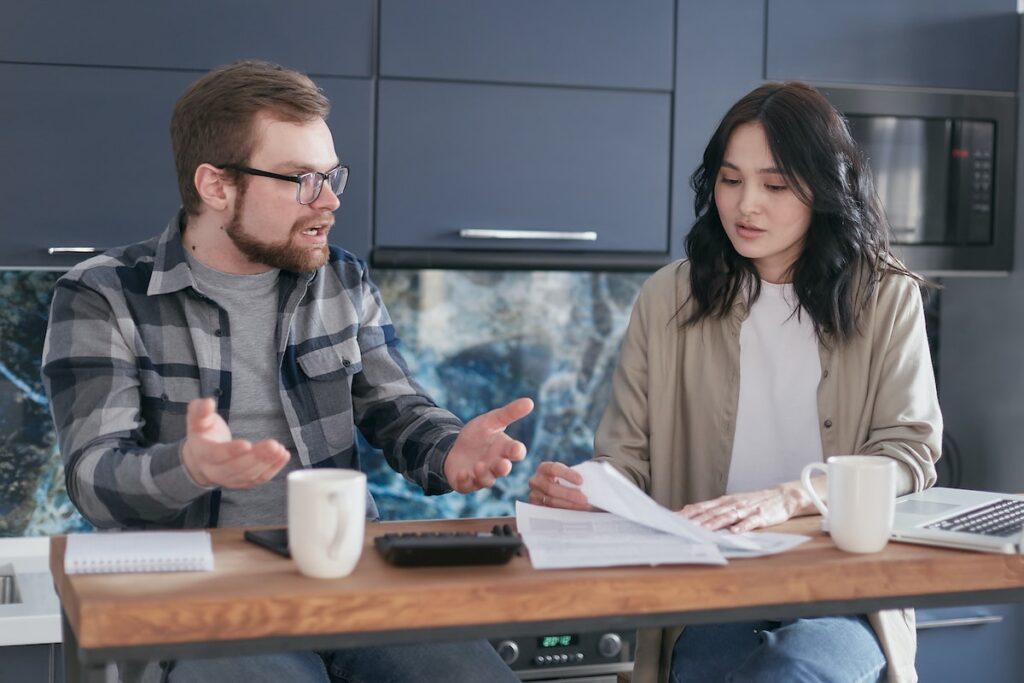 Accounting helps businesses not just succeed, but thrive. Accounting professionals know that it's only through accounting principles that companies can create cash flow statements, sales revenues, financial accounting reports, and bank statements. If you want to become a certified public accountant, keep reading to learn how you can help a business.

Money is at the forefront of business continuity, and precise tracking allows you to see where you should and shouldn't spend your money. To give you more insights into the benefits of accounting, below are 10 things that accounting can do for your business, whether you're an established company, or a small startup.
10 Things Accounting Can Do for Your Business
1. Organize and Complete Records
Accounting is an organized recording of business transactions that are then neatly sorted to make it easier for business owners to formulate the next practical step for their business. Basic accounting helps analyze data through complete records, so you'll know how to make appropriate financial decisions.
2. Determine Valuation of the Business
The true and fair value of the business can be calculated through accounting. This will be done through the balance sheet. It shows the importance of assets and liabilities needed to calculate the net worth and can be used if the business is sold or merged with another company. It is impossible to identify the financial position of your company with proper accounting records.
3. Report Business Profits
The goal of any business is to make a profit. Accounting tasks ensure accurate reporting, usually done through an accounting system. Accounting includes recording revenues, which is necessary for management to decide on the business structure and accurately determine its future growth opportunities.
4. Help in Law Compliance
Different government agencies need to see sales tax, income tax, and other tax obligations. When tax time comes around, as a company, you must follow any government regulations. Accounting is key to preparing you and your company for filing and submitting these tax returns.
5. Improve Cash Flow
Although cash flow is very important, it is sometimes overlooked, especially by new business owners. Accounting helps you to see how much you can spend to avoid business failure. They create accounting solutions so that your cash flow is strong and help you guard against possible risks. This also makes your stakeholders and investors feel secure and confident.
6. Create Accurate Financial Reports
Financial accounting will guide you in creating cash flow statements, profit and loss reports, and balance sheets. All business accounts need to have these reports. A cash flow statement will show your financial activities, and the profit and loss report shows your expenses within a specific time frame. Balance sheets show what the company owns compared to what it owes.
7. Provide Ratio Analysis
Financial ratios and ratio analysis is the quantitative process used to evaluate the performance of a business' conditions and operations. Further, it provides a comparison between their business and other businesses, measuring their success. It can be used as a business strategy to foster success in the long term.
8. Provide Cost Accounting for Products
Business accountants use cost accounting to calculate the cost of making products, identify break-even sales volumes, and create optimum inventory levels. Cost accounting gives a clear financial picture of how much products should cost and helps business owners formulate pricing strategies that will create a reasonable profit.
9. Give Information to Investors
Investors need financial information presented through a financial statement. Through accounting, you'll be able to show income statements, cash flow, and other vital accounting reports. The investors will feel more confident if they know the company or business has complete financial records and reasonable accounting procedures.
10. Necessary to Obtain a Loan
To get a loan from a financial institution, you have to provide financial statements that you can only get from basic accounting. Books of records that show expenses, profits, assets, liabilities, and taxes are essential details that financial institutions need to feel that they can lend you money. This is essential during moments of expansion when a loan is necessary.
Examples of How Accounting Helps Business
Small and medium-sized enterprises (SME) use accounting software in their business procedures. According to a Statista report, 64 percent of SMEs primarily use software for accounting in the United States. This affirms that successful companies have accounting and that it is a critical aspect of a business.

Additionally, Investopedia notes that financial accountants help with decision-making. By following the generally accepted accounting principles (GAAP), accountants can provide businesses with financial reports to exemplify their financial health and creditworthiness. Further, they help with corporate governance, investing decisions, and lending decisions.
Conclusion: Why Use Accounting for Business?
Accounting is an essential part of any business, as it provides information that helps management and business owners make sound decisions about the company. Through accounting, you are able to document and record transactions, formulate cash-flow projections, and conduct financial reporting to business owners.
How Accounting Helps Business FAQ

Is accounting important in business?

Yes, accounting is essential in business as it helps with making sound decisions for the company. This is done through cost accounting reports, one-year cash flow projections, and other reports accountants create. Every successful business needs detailed accounting records and bookkeeping services. 



Why is accounting analysis vital for a business?

Accounting analysis is important for business because it helps evaluate a business's ability to pay back its creditors in a timely fashion. It is impossible to determine future cash flow without adequate accounting records. 



What is a personal tax return?

A personal tax return is a form you submit that covers a specific time frame. The contents of a personal tax return include reporting taxable income to the government. Being able to assist businesses with tax documentation is one of the many important accounting skills.



How to become an accountant?

You can become an accountant by getting an accounting degree. Getting a degree is a wise first step in the process of becoming an accountant. After becoming an accountant you will help companies handle their finances.