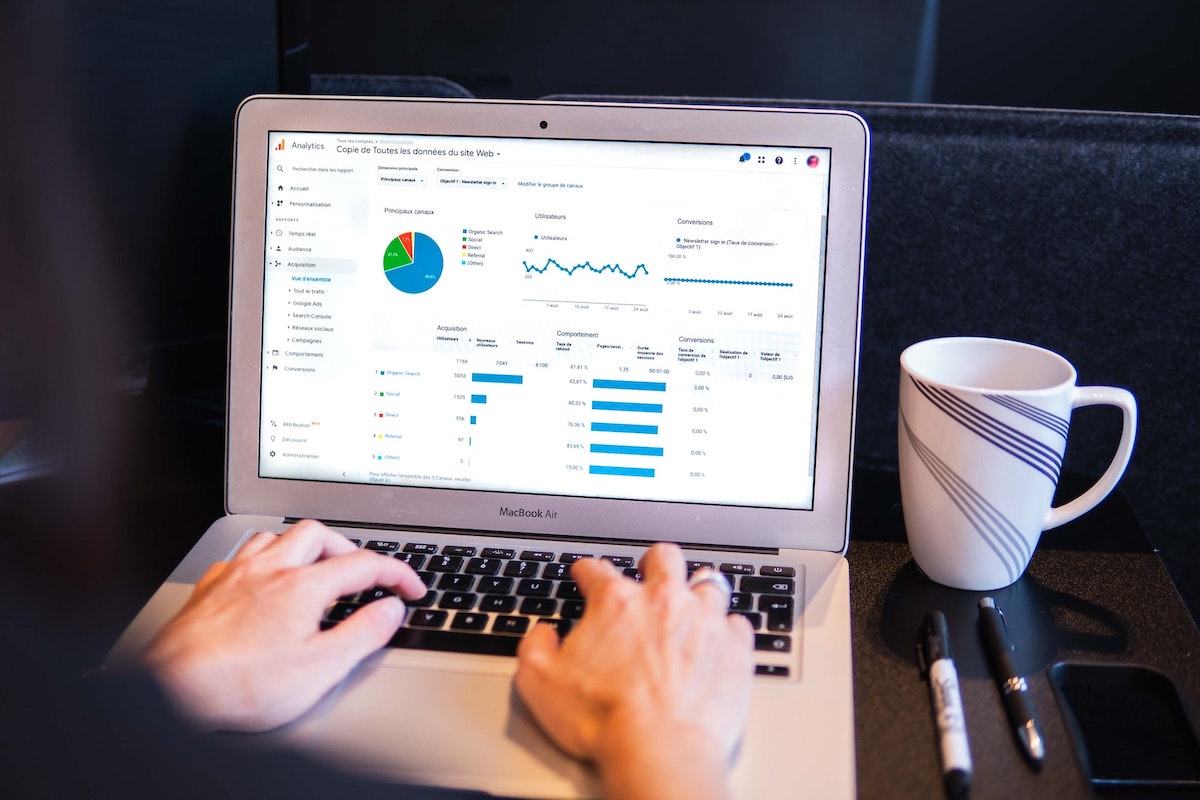 How Do Online Classes Work? The Future of Learning
Online education has become more common than ever in 2020. That said, colleges have been offering online degrees since long before 2020. But if you have yet to join the online learning movement, you may be wondering: How do online classes work?

If you're thinking about starting an online degree but having a hard time picturing exactly how it will work, read on for a breakdown of what to expect in terms of format, schedule, flexibility, interaction, and platforms.
What Tools Do You Need to Be an Online Student?
First and foremost, you will need a functioning computer with enough capacity and speed for your coursework. If you're planning on pursuing a tech-heavy degree like computer science or data analytics, you may consider getting an extra powerful computer that will be able to handle the programs you will use.

Second, make sure you have a strong and reliable Internet connection. Some students may even choose to use an ethernet connection to ensure they won't have any connectivity issues, especially during live classes.
What Is an Online Classroom?
An online classroom is an online space with classroom and coursework resources. Typically, an institution will use an online program or platform to host their online classrooms and make sure there are no technological issues.
Dashboard and Discussion Board
Your online classroom will likely have a dashboard where you can see all of your class sections. These might include lecture recordings, assignment listings, document attachments like readings and worksheets, and finally a classroom discussion board.

A discussion board is a very useful tool that professors tend to use often in an online classroom setting. It's essentially where you have conversations and discussions that you would ordinarily have face to face in traditional classes.

Typically, a discussion board will have several different tabs related to specific classes or reading assignments. That way, you can have multiple discussions at a time and respond to specific prompts set by the professor. This tool does a lot to mimic campus classes and adds a lot of important interaction to online courses.
How Is an Online Classroom Different From a Traditional Classroom?
There are some obvious ways that an online classroom is different from a traditional one, starting with your physical surroundings. Going to an online class doesn't necessarily require students to leave their beds. As long as they are responsibly completing their coursework, they don't even have to step outside to participate in the classroom. Obviously, that isn't the case with a traditional classroom.

Another major difference is between synchronous and asynchronous classes. A synchronous class is a scheduled, live class. In other words, all traditional classroom courses are synchronous. Though some online degree programs do offer synchronous classes, the vast majority offer asynchronous classes that students can watch on their own time. Earning your degree online with asynchronous classes means a ton of flexibility for managing your time and your online college schedule independently.

That said, online courses still have due dates and time limitations. Even if you are taking asynchronous classes, there will be a range of time when you will be expected to finish the coursework for the week. So watching the course lecture, reading the related materials, and completing assignments for the week are still basic student expectations.
Do You Still Get to Know Your Peers and Professors?
Yes, you may absolutely still get to know your fellow students and your professors, it's all up to you. You can easily do the minimum required to complete your coursework and participate minimally in the discussion board but you can also take extra steps to reach out and engage in additional interactions with both your peers and your professor.

For example, professors may still hold virtual office hours to allow you to ask questions about the material or discuss your education overall. This is a great opportunity to get to know your professor and to build important mentor-mentee relationships.

If your professor doesn't hold consistent office hours, don't be afraid to reach out and introduce yourself at the beginning of the semester. It's always a good idea to establish a line of communication so that you feel comfortable reaching out during the course if you need additional support or resources.

You will mainly interact with your peers on the class discussion board. Most discussion boards will allow you to respond directly to other students' responses. This means you can engage in productive one-on-one discussions that the whole class can engage in.
Where Can You Find Online Classes?
As you start your programs and school search, please beware that not all online programs are made equal. Unfortunately, there are some shady schools out there that are unaccredited and that provide illegitimate diplomas.

These institutions are commonly referred to as diploma mills. One sign that a school is a diploma mill is if they charge for programs as a whole rather than per class or per credit. 

When researching prominently featured programs and schools online, always make sure that you're looking out for accreditation. Accreditation is probably the first thing you should look for when researching any school or program.

It is basically like a stamp of approval, coming from a nationally or regionally-recognized accrediting body, affirming that a specific school or program is legitimate. Without accreditation, you risk getting a diploma that employers or graduate schools won't accept or take seriously.

You can find online classes through online only colleges or through traditional brick-and-mortar colleges that offer fully online programs. For example, a large public university like Arizona State University has one of the largest online degree offerings in the country, with almost as many degrees offered online as those offered on campus.
Is Online Learning Right for You?
Only you can answer this question. Before enrolling in a fully online degree program, maybe try taking a single online course or MOOC through organizations like Coursera or EdX. Then, you can decide if it's a method that's right for you.