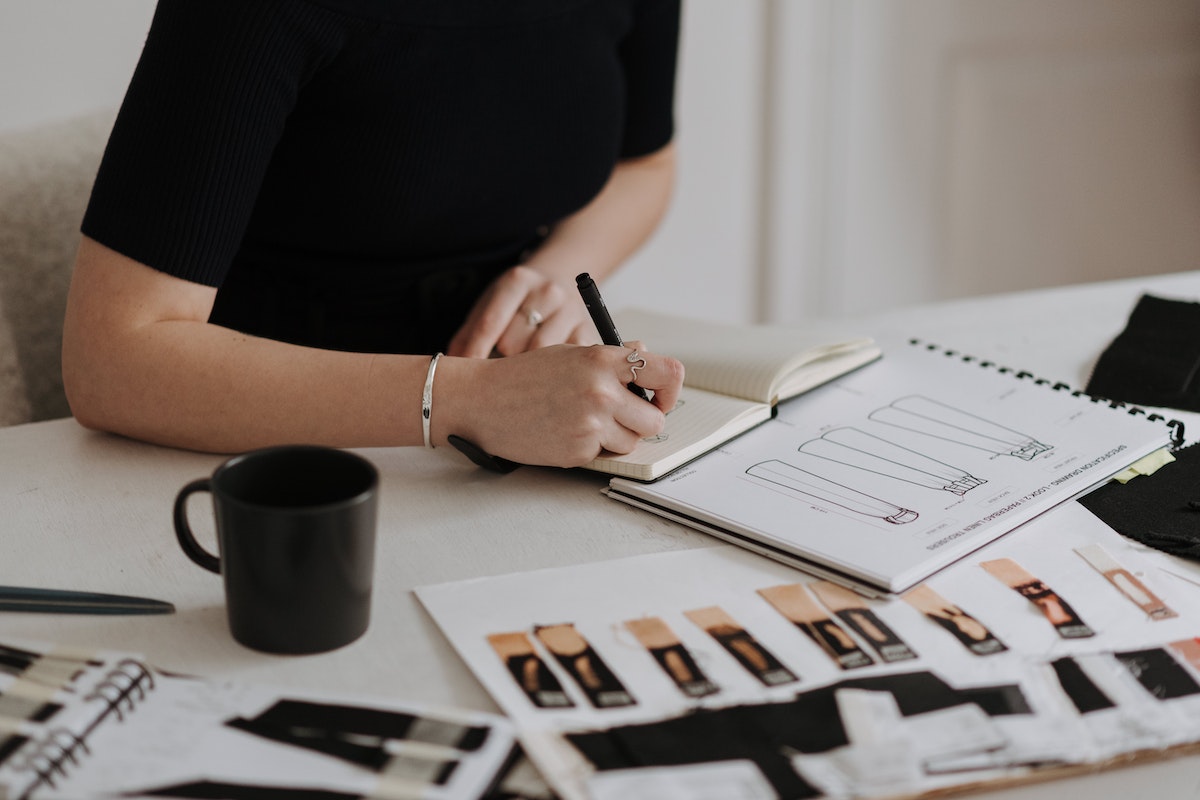 Graphic Design: How to Launch Your Designing Career
Combining art and technology, graphic design is one of the most attractive and quickly-growing fields in the country. Designers create visual concepts to communicate ideas that inspire, inform, and captivate the masses. 

If you're interested in turning your passion and creativity for design into a promising career, then a degree in graphic design may be for you. Consider that the Bureau of Labor Statistics reports that arts and design occupations paid a median salary of $48,130, which was higher than all other occupations at $39,810. Graphic designers employed by the federal executive branch or aerospace manufacturing agencies can expect to earn over $82,000 per year. 

Moreover, industries with the highest demand for designers include advertising and publishing companies. Earning an advanced degree can land you a prestigious executive job at several companies. This is why it has become common for professionals to pursue a master's degree to secure more rewarding and high-paying jobs.

In this article, we'll tell you everything you need to know about each level of education in graphic design. Whether you're looking to enter the field with an associate degree, or looking to advance your career prospects with a master's degree, this article is for you.
What Is Graphic Design?
Graphic designers utilize a variety of skills to design projects that are eye-catching to promote services or products. The term arose in the 1920's print industry, dealing with the aesthetic appeal of marketing via colorful and captivating images.

More recently, the field of graphic design has been geared toward a more digital approach involving design software. Graphic designers work with various design processes, such as motion graphics, in their craft.

However, they must combine the digital aspects of their work with emotional accessibility to ensure their design services are successful with consumers. Whether you're involved in logo design or user interface creation, you must make sure you incorporate utility and beauty in your project.
Necessary Graphic Design Skills
Graphic designers are very versatile professionals. They must combine both technical skills with transferable skills to succeed in their field. Read on to discover some of the important skills you need as a graphic design professional.
Technical Skills
Software Knowledge: Graphic designers must have a firm grasp of all designing software. From Adobe's several apps like Photoshop and InDesign to the foundations of UI and UX, you can never be too skilled regarding the use of software. Whether you want to work as a webpage developer or an app designer, knowing your way around software is an essential tool.

Page Layout: One of the most underrated weapons in a graphic designer's arsenal, knowing how to design a page layout is extremely useful. Page layout refers to the orientation and presentation of your content, from the nitty-gritty details such as font to the significant parts like images and graphs. Excellent page designing skills reflect well on you and your credentials and are essential for all documents from business reports to advertisement flyers.

Packaging Design: Product packaging design refers to the creation of the exterior of a product. This includes choosing materials and forms as well as graphics, colors, and fonts to be used on product containers, business cards, or even merchandise. Good packaging tells a story to your customers and establishes a connection with your audience.

Typesetting: Being well-versed in typography and type-setting can take your career in graphic design to the next level. Typesetting or typography refers to the aesthetic and architecture of printed content and is an essential component of graphic design. At best, it can be the X-factor that elevates your content. At its worst, it can be the thing that kills your content.

Social Media/Advertising: In the digital era, over 90 percent of most companies have shifted to social media to advertise their product or service. It is essential to know your way around apps such as Facebook, Instagram, and Snapchat. Being a good networker on social media is not only very desirable to employers, but will help you design your products and services more effectively.
Transferable Skills
Creativity: Creativity is a foundational skill when it comes to graphic design. The field combines components of art, technology, marketing, and even psychology. Knowing how to integrate these topics into a captivating product requires immense creativity.

Attention to Detail: As a graphic designer, being meticulous is extremely important. Whether you're designing code for a new app, or simply detailing a new advertisement brochure, having an eye for detail will indubitably help you excel in your career.

Teamwork: Most of the best inventions and breakthroughs in science were reached through collaboration and teamwork. The same is true for graphic design. Being in a room with creative, open-minded people is seldom a bad thing, and can help you in your product/service design immensely.

Soft Skills: Speaking of teamwork, being a good and empathetic communicator is essential whether you're working with peers or trying to reach out to potential clients. The most important soft skills in the field of graphic design include networking, time management, and listening skills. Having such skills in your bag will be very helpful throughout your career.

Problem-solving: Another no-brainer, the ability to think critically and solve problems is an essential skill in the field of graphic design. The field of graphic design can be unpredictable and complex. Whether you're trying to make your product more marketable or trying to resolve conflicts with your team, problem-solving is an essential skill that you must possess.
Types of Graphic Design Degrees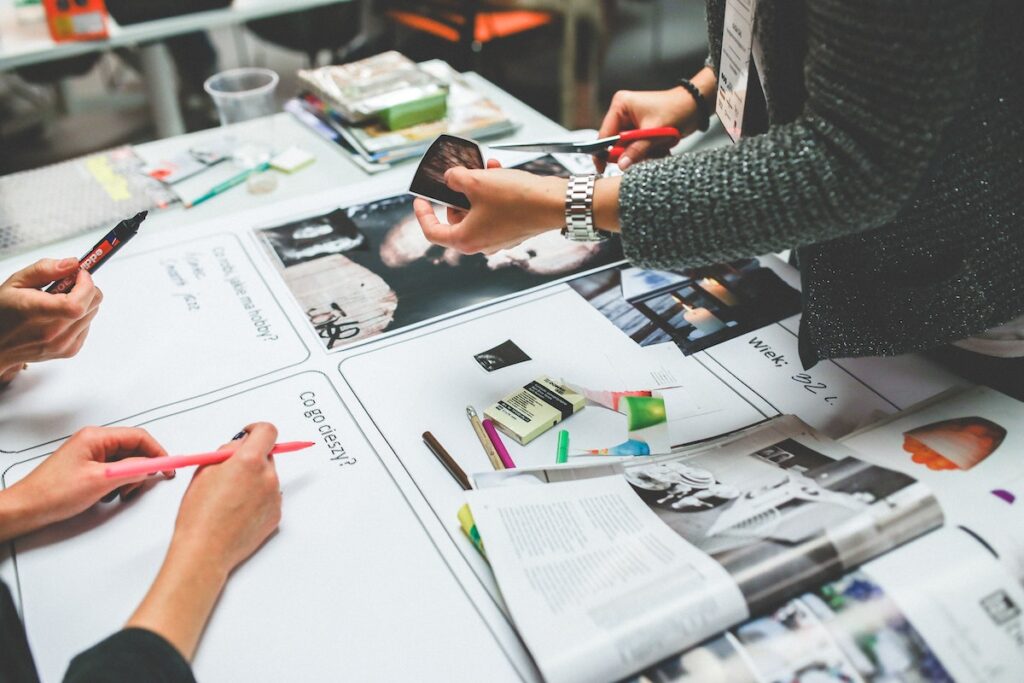 Associate Graphic Design Degree
According to the Bureau of Labor Statistics, most careers in graphic design require at least a bachelor's degree. However, individuals who must juggle other responsibilities with classes may benefit from starting with a more flexible associate degree. An Associate Degree in Graphic Design will serve as a stepping stone for students who want to pursue a higher degree later on.

Associate programs allow candidates to develop a strong skill-set, build a portfolio, and gain work experience. Furthermore, these programs can help hone marketable skills such as web design or even allow you to work as a freelancer in photography or craftwork.

An Associate Degree in Graphic Design takes approximately two years to complete for full-time students and up to five years for part-time students. However, with relevant prior college credits, students can expect to earn their degree much quicker.

Often containing 60 credit hours, this is the right path for anyone looking to bolster their resume or chances of getting into a BA program later on. Even if you plan to achieve higher education in the field, an associate degree will help you reach those goals as well.
Graphic Design Associate Degree Coursework
Here are some courses you can expect to take during an Associate Degree in Graphic Design program:

Introduction to Adobe Creative Cloud
Color Theory
Introduction to Visual Communication
Graphic Design Fundamentals
User Experience Design
Associate degree programs in graphic design feature curriculums that discuss the fundamentals of graphic design, such as tools, software applications, and quantitative literacy. During their final semester, students usually prepare for careers by exploring professional practices and emerging technologies. Online students can also take advantage of several resources such as guides or other information sites such as message boards.
Best Associate Degree Programs for Graphic Design
Bachelor's Degree in Graphic Design
Most employers have started looking for professionals in graphic design who hold at least a bachelor's degree. Therefore, it is a good idea to pursue an online Bachelor's Degree in Graphic Design since it prepares you for entry-level positions as a graphic designer.

If you possess computer programming expertise, you can also pursue a career as a user experience or user interface designer. Furthermore, a senior position may be available after years of working, though it is better to pursue an advanced degree or license to secure such roles.

A bachelor's degree typically takes a minimum of four years to complete and spans 120 to 130 credit hours in total. Attending the right program allows you to network with peers, gain essential experience during a practicum or internship, and develop a robust portfolio to advance your career.

Online undergraduate arts programs typically require admission documents such as a high school diploma/GED, SAT/ACT scores, letters of recommendation, and personal statements. More competitive programs may even require a portfolio from prospective students.
Bachelor's Degree in Graphic Design Coursework
Here are some courses you can expect to take during your Bachelor's Degree in Graphic Design program:
The History of Contemporary Graphic Design
Advanced Typography
Intermediate Design
Advanced Digital Graphic Design for the Web
Organizational Leadership
Online bachelor's programs feature a major curriculum involving coursework in design basics, fundamentals of web design, and website development. In their final year, students typically develop a professional portfolio as part of a capstone course.

Online learners typically have access to resources such as career planning guides and mock interviews. Program graduates can also take advantage of specialized transition assistance resources, such as job boards.
Best Bachelor's Degree Programs for Design
Bachelor's Degree Career Paths
Multimedia Artists and Animators
2019 Median Pay: $75,270
Job Growth: 4% (as fast as average)
Duties: These talented professionals create several kinds of visual effects and images for media and entertainment.
Fashion Designers
2019 Median Pay: $73,790
Job Growth: 1% (little or no change)
Duties: Fashion designers create clothing, accessories, and footwear for sale and exhibition.
Graphic Designers
2019 Median Pay: $52,110
Job Growth: 3% (slower than average)
Duties: Graphic designers create visual images and effects using computer software or by hand for marketing, media, or entertainment.
Master's Degree in Graphic Design
If you have an eye for immense creativity and a mind for management, then a master's degree may be your best bet. The cross-disciplinary nature of a Master's Degree in Graphic Design opens up many career paths for graduates.
With the right program and licensure, you will be eligible to serve in a high-level administrative capacity and oversee directive changes to your company. Students who hold a bachelor's degree and are willing to advance their career prospects should consider pursuing an MS in Graphic Design.

A master's program typically takes two years to complete, ranging from 32 to 60 credits.
Master's Degree in Graphic Design Coursework
Here are some courses you can expect to take while completing your Master's Degree in Graphic Design:

Web and Mixed Media Design
History of Graphic Design
Publication Design
Web Development and Social Media
Theories and Practices Regarding UX/UI
The curriculum for master's programs in this subject typically features more meticulous versions of courses found in bachelor's degree programs. Most master's degree programs in graphic design require many hours of field experience, from professional internships to practicums. Students typically finish their degrees by completing a research course and thesis/portfolio.
Master's Design Degree Career Paths
Advertising Managers
2020 Median Pay: $135,900
Job Growth (2018-2028): 13% (much faster than average)
Duties: Advertising managers design, coordinate, and execute programs to generate interest in products or services.
Art Directors
2019 Median Pay: $94,220
Job Growth: 1% (little or no change)
Duties: Art directors are responsible for the visual style and images in magazines, newspapers, product packaging, and movie and television productions.
Industrial Designer
2020 Median Pay: $68,890
Job Growth (2018-2028): 3% (slower than average)
Duties: Industrial designers combine art, business, and engineering to develop concepts for manufactured products.
Best Master's Degree Programs for Graphic Design
Graphic Design FAQs
Is graphic design a dying industry or is it doing well?
Graphic design has become an indispensable asset and investment for a business. Graphic designers are integral parts of a business and will contribute to a company's success. It is estimated that graphic design jobs will increase by 13 percent as the need for design increases for all industries and businesses.


Is graphic design a difficult field?
As long as you're interested in graphic design and have an aptitude for arts, technology, and marketing, then graphic design can be an excellent and easy path to pursue. It may take time to have a firm grasp on all of its associated subjects, however, but this is the case for any field. At the end of the day, graphic design is a fulfilling and expanding field.


How can I prepare for an interview as a graphic designer?
You should prepare for a job interview related to graphic design as though it were a job of any other field. In particular, you should prepare your portfolio, prepare your resume/have a business card, and research the company thoroughly. 

Certain questions you may expect will be related to your experience in graphic design, and how involved you are when launching a new product. Something that impresses employers is being able to ask insightful questions, such as "What is an example of a client challenge you have recently faced?"