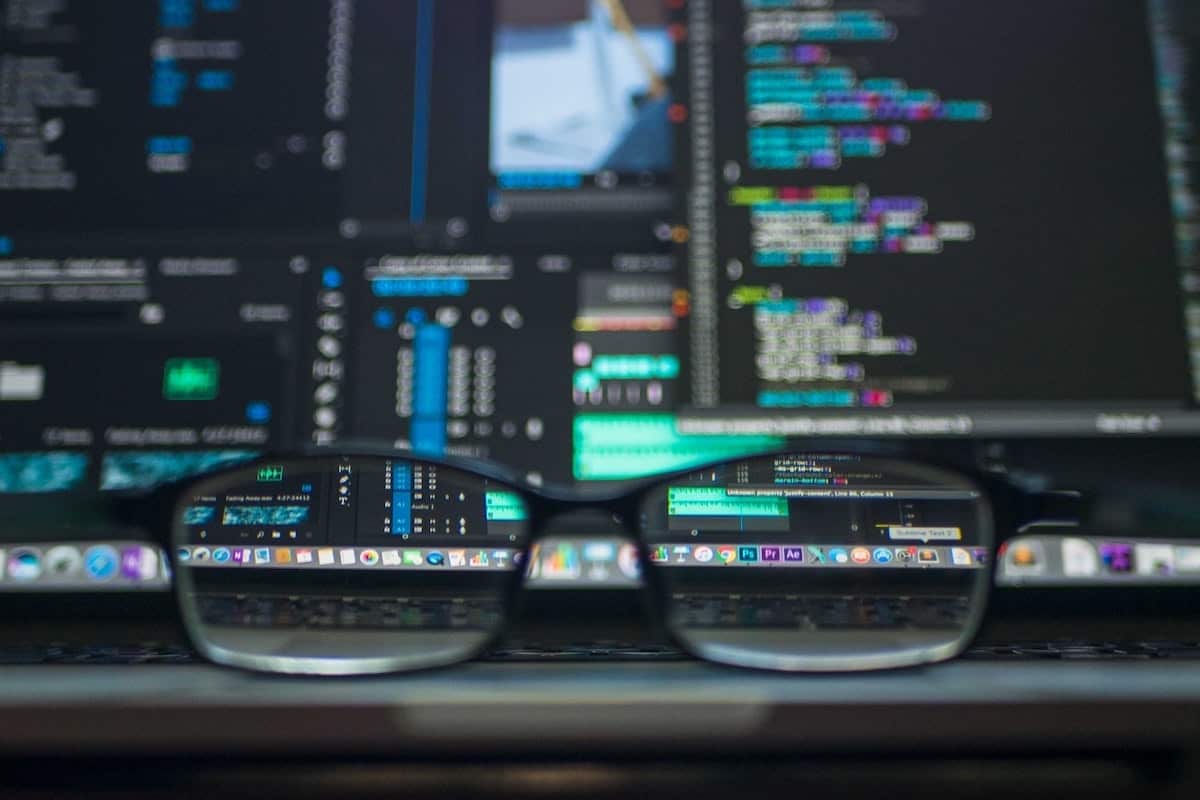 Getting a Job After a Coding Bootcamp: What You Need to Know
Coding bootcamps are designed to provide you with the skills and practical experience needed to build a strong career in tech. Several companies prefer professionals who attended a top coding bootcamp because of the training they receive.
If you're wondering what your chances are of getting a job after a coding bootcamp, read on to learn about the career opportunities that bootcamps offer, as well as some of the top companies that consistently hire bootcamp graduates.
What Is a Coding Bootcamp?
A coding bootcamp is a rigorous, short-term training that provides students with practical and technical skills that can be utilized in the workplace. This empowers students to become proficient coders and build strong careers in tech. Students and professionals can use bootcamps to quickly obtain a new skill set and expand their job opportunities.
Attending a coding bootcamp can help you boost your credentials, especially if you're transitioning into a new career or in the middle of a job search. It is also a great way to supplement what you learned through a college degree in computer science or a related field.
Top Ways Coding Bootcamps Help You Get a Job
Marketable Skills: Bootcamp students learn in-demand skills like data science, digital marketing, full stack web development, and cybersecurity.
Project-based Learning: Bootcamps primarily use a hands-on learning approach, which provides you with many opportunities to develop real-world experience.
Networking Opportunities: You get to meet instructors and other professionals who are already thriving in the field that you're pursuing.
Hiring Partners: There are bootcamp organizers that partner up with companies who are looking for the skills you've gained during the bootcamp.
Career Guidance: Bootcamps often offer guidance and mentoring services that help you gain clarity on your career path.
Getting a Job After a Coding Bootcamp: Quick Facts
The curriculum of a coding bootcamp is specifically designed for students to gain the most up-to-date knowledge and skills in the tech industry within a few weeks or months.
Coding bootcamp grads are usually quickly hired because of the hands-on training they've received.
The projects students participate in during a coding bootcamp help them become familiar with the tasks they'll have to do in a real work setting.
Bootcamp providers often assist in the job search process by providing mock interviews, soft skills training, connections to prospective employers, and access to the tech community.
Some college graduates pursue bootcamp programs to gain practical skills.
How Long Does It Take to Get a Job After a Coding Bootcamp
On average, it takes six months to find a job after a coding bootcamp. Bootcamps are usually partnered with tech companies to increase their graduates' chances of landing a job quickly. Companies are usually open to this type of arrangement because they know that bootcamp grads are trained to significantly contribute to the company's goals.
You have to remember, however, that finding a job in tech is not only up to the bootcamp. You will have to work to gain skills and demonstrate to potential employers that you have what it takes to take on a role in their organization.
How Much Do Coding Bootcamp Graduates Make?
Coding bootcamp graduates earn a wide range of salaries, depending on the company, position, location, and level of experience. Below are the average salaries of some IT careers that bootcamp graduates pursue. These statistics are provided by the US Bureau of Labor Statistics (BLS).
Web Developers: $77,200
Computer Programmers: $89,190
Software Developers: $110,140
Information Security Analyst: $103, 590
Do Coding Bootcamps Guarantee Students a Job?
Many, though not all, coding bootcamps offer some form of job guarantee to students. Many also offer career services to help students define clear career paths right away. Many providers offer chances to connect with a company or a possible future employer. Make sure you consult with your chosen bootcamp to find out if they offer support in this area.
What Is a Bootcamp Job Guarantee?
A bootcamp job guarantee means you'll receive a full refund if you are not able to get a job within a specific time frame as a coding bootcamp graduate. Job guarantees usually include very specific conditions, such as sending a minimum number of job applications weekly and not turning down job offers.
Make sure that you've read all the terms and conditions before you sign up for a bootcamp that offers a job guarantee. Coding bootcamps are a highly viable educational option. Students undergoing financial challenges can start new careers with quality education to back them up.
What Jobs Can You Get After a Coding Bootcamp?
| Job | Median Salary | Outlook | Recommended Bootcamps |
| --- | --- | --- | --- |
| Application developer | $101,772 | 22% | Software Guild, General Assembly |
| Computer Programmer | $89,190 | -10% | General Assembly, Coding Temple |
| Data analyst | $69,517 | 25% | Learning Fuze, Marker's Academy |
| Digital marketer | $39,932 | 10% | Coding Dojo, Flatiron School |
| Junior developer | $63,250 | 13% | Software Guild, Launch Academy |
| Software Developer | $110,140 | 22% | Coding Temple, General Assembly |
| Technical support specialist | $48,836 | 9% | BrainStation, Claim Academy, Code Fellows |
| User experience (UX) designer | $115,743 | 13% | Tech Elevator, Flatiron School |
| User interface (UI) designer | $93,440 | 13% | Fullstack Academy, Ironhack |
| Web developer | $70,863 | 13% | General Assembly, devCodeCamp |
Companies that Hire Coding Bootcamp Graduates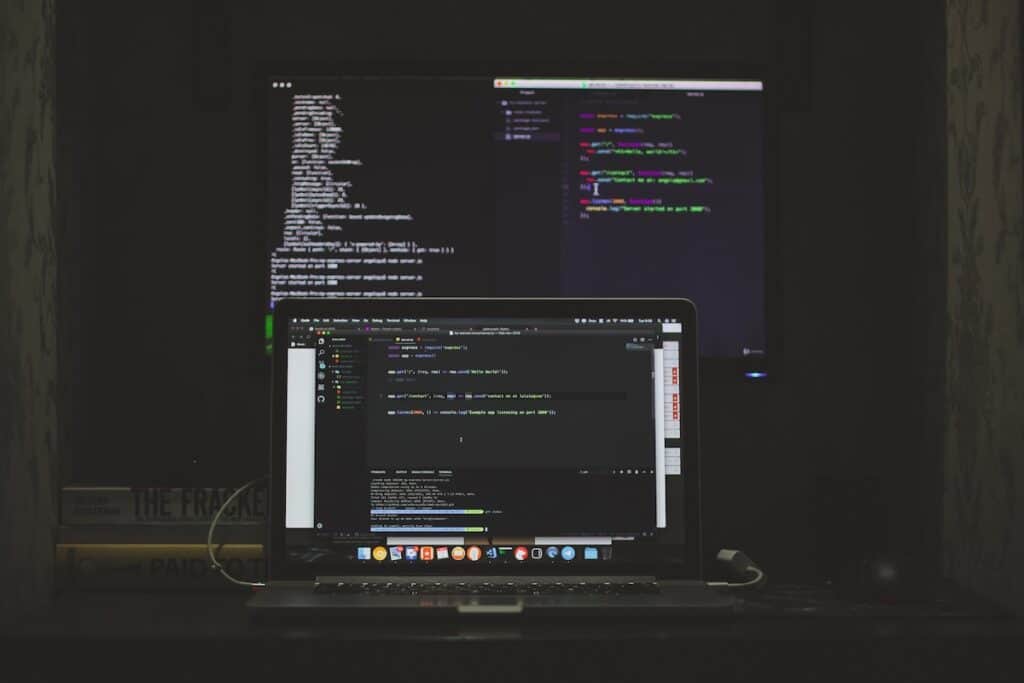 Access Development
Number of employees: 101-250
Hires grads from: DevPoint Labs
Access Development's mission is to create America's best-private label network of merchant rewards and discounts. It has 700 in-store locations that offer discounts ranging from 10 percent to 50 percent. With this company's mission, people can save money.
Amazon
Number of employees: 1.3 million
Hires grads from: Galvanize, Fullstack Academy, App Academy, Hack Reactor
Amazon is a leading ecommerce multinational company that offers various products and services, including digital streaming, cloud computing, and even artificial intelligence. Amazon is part of the Big Five, along with Microsoft, Facebook, Google, and Apple.
The Capital One Lab
Number of employees: 51,985
Hires grads from: Metis
The Capital One Lab is an experimental incubator for products and technology. This company helps its clients determine high-impact opportunities and provides excellent solutions to customers. The team consists of designers, product managers, data scientists, and developers.
Cisco
Number of employees: 77,500
Hires grads from: Hack Reactor
Cisco is an American multinational technology company specializing in hardware and software for telecommunication. It has helped solve business challenges since it was founded in 1984. With that, it has proven incredible things can happen when you connect the people throughout the world.
Eventbrite
Number of employees: 600-1,000
Hires grads from: Hackbright Academy
Eventbrite is a global self-service ticketing platform for live experiences that allow people to create, discover, share and attend events that ignite their interests. This includes conferences, music festivals, community rallies, and gaming competitions.
Granicus
Number of employees: 251-500
Hires grads from: Turing School
Granicus is a software company that offers cloud-based solutions for agenda management, meetings, communication, and digital services to over 3,000 public sector organizations. As a result, around 150 million people are connected, creating a strong network that improves government transparency and citizen engagement.
IBM
Number of employees: 395,900
Hires grads from Fullstack Academy, App Academy, Hack Reactor, Galvanize
IBM is one of the largest multinational technology companies in the world, with a presence in 170 countries. It offers various technology and consultation services, predictive analysis, systems management, and software development.
Mobify
Number of employees: 50-100
Hires grads from: Lighthouse Labs
Mobify is a provider of front end infrastructure and services for ecommerce. It aims to bridge the gap between mobile and desktop conversion rates. Through its service, businesses can retain happy and loyal customers.
Progressive
Number of employees: 45,000
Hires grads from: Tech Elevator
Progressive is an American auto insurance provider with a focus on customer experience and affordability. It was founded in 1937 and has since become the number one car insurance company in the US. It aims to offer coverage to everyone, regardless of financial capabilities.
Slack
Number of employees: 2,597
Hires grads from: Flatiron School, Fullstack Academy, App Academy, Hack Reactor, Galvanize
Slack offers a global platform where team members can communicate easily and simply. Slack is being used by Fortune 100 companies and even start-up businesses. Its main office is currently located in San Francisco, California.
Coding Bootcamp vs Online Degree
If you're hoping to start a career in tech, there are many options available for you to get the necessary training. If you want to learn with a flexible schedule and without having to commit to a traditional, in-person schedule, both coding bootcamps and online degree programs are great choices. Listed below are some of the top advantages of each option. 
Top Reasons to Join a Coding Bootcamp
You gain relevant skills to start a career.
The bootcamp experience is shorter than a traditional four-year degree program.
The vast majority of instructors are seasoned professionals in the field you're studying.
Bootcamp education will help you gain insight into the latest tech trends.
Bootcamps focus heavily on providing hands-on training to help make you job-ready.
Top Reasons to Enroll in an Online Degree
There is a variety of financial aid and scholarship options.
It offers flexibility to students.
Resources are accessible regardless of where you are.
It's widely acknowledged and desired by tech employers.
You'll gain knowledge in a broad range of topics, making you a well-rounded professional.