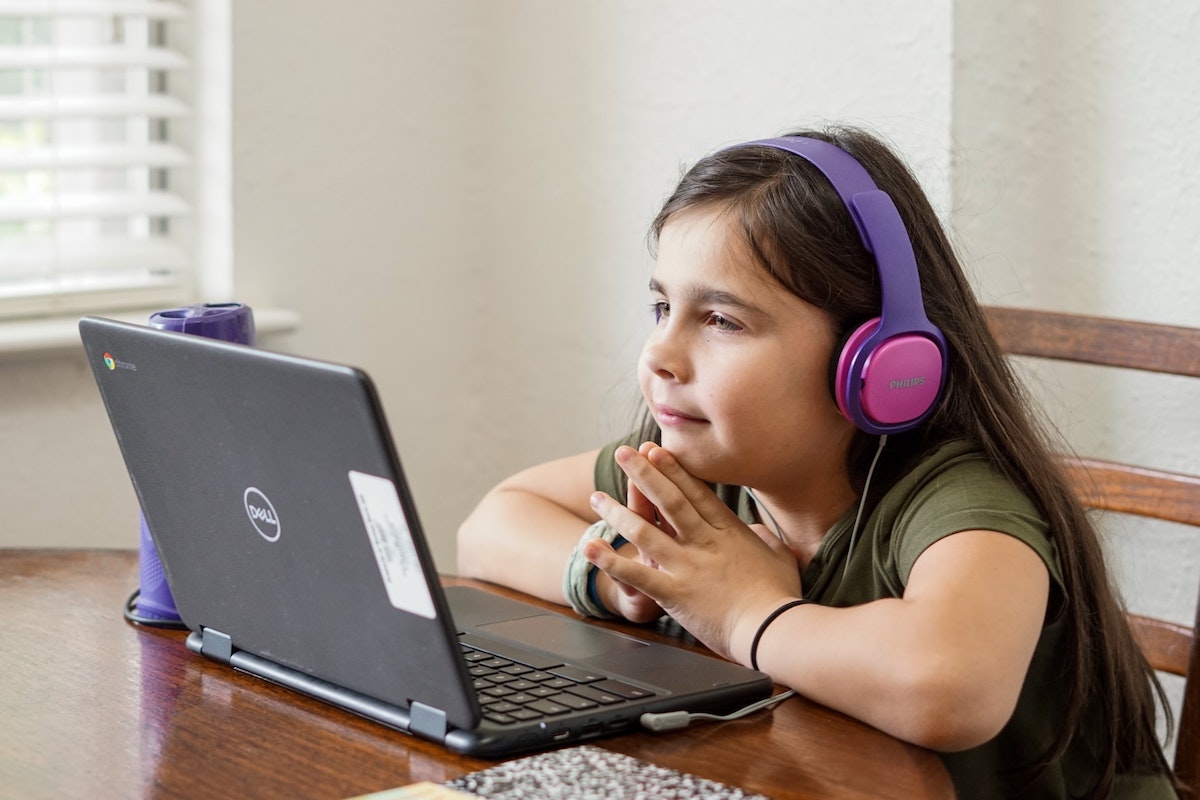 The Best Fun Computer Animation Courses for Kids
A child's mind is full of unlimited potential and infinite imagination. As guardians guiding them, you are entrusted with encouraging their curiosity and allowing them to grow their ideas. One of the ways to do that is to allow them to utilize technology that can inspire creativity. If you are looking for classes that cover computer animation for kids, this article is for you.

Learning to use animation tools and animation methods can develop kids' cognitive capabilities. Computer animation courses for kids can teach values like perseverance, hard work, and discipline. Kids also learn how to draw and how to tell a story. In this guide, you will learn about the best online computer animation courses for kids.
Can Kids Learn Computer Animation?
Yes, kids can learn computer animation. Children are naturally creative, frequently seen drawing and using their imagination to make up stories. Computer animation is an opportunity for them to bring these stories and drawings to life, and with easily accessible software, video tutorials, and online courses available, this is made possible.

Many kids are interested in computer animation because of the animated content they see on tv. Though younger kids may struggle with complex animations, there are kids friendly tools available to get them started. It should be expected, as with any technical hobby, that your child may have a hard time understanding some more advanced concepts, but kids are typically up for such a challenge.
Resources to Help Kids Learn Computer Animation
The resources to help children learn computer animation consist of online tutorials and classes, programs, and toys. These resources are designed to teach kids more about animation tools and computer animation techniques, while helping them identify the type of animation they want to pursue. The section below provides a description of the best resources for kids.
Online Computer Animation Courses
Online computer animation courses are taught by knowledgeable teachers who are capable of turning complex ideas into easily understandable concepts for children. Teachers provide follow-along tutorials, teach different animation techniques, and help students figure out the best animation tool for them. These courses are typically self-paced but ultimately help enhance your child's animation skills.
In-Person Computer Animation Classes
In-person computer animation classes cover topics like hybrid animation, 3D modeling, character animation, vector tools, light effects, and special effects. These classes would require you to register first. If you want something near your home, you can search for computer animation classes for kids near you. The advantage of this is that kids socialize with other students.
Computer Animation After-School Programs
After-school programs are popular for families with busy parents. After-school programs help kids spend their free time wisely while learning in a fun environment. This program would help them learn how to create whiteboard animations, get more familiar with animation types and interactive animations, and learn the essential animation tools.
Computer Animation Toys
While there are no specific animation toys for kids, tools like a tablet or laptop are critical to animate any object. You can also give your kids a sketch pad, crayons, or colored pencils that could serve as supplementary tools to get them started. These can be the perfect tools to stir their imagination and make it easier for them to create complex projects later on.
Computer Animation Books
Animation books can inspire children to create. Books like The Animator's Survival Kit detail how the author uses techniques in animation. Another book is The Illusion of Life: Disney Animation, where the authors share animation rules. The great thing about these books is that they are created by professional animators.
Online Computer Animation Classes to Help Your Child Learn Computer Animation
| Course Title | Course Provider | Cost |
| --- | --- | --- |
| The Animation Course | The Animation Course | $400 |
| Animation with Adobe Animate | iD Tech | $71 |
| Teach to Children to Draw and Animate with Kids Cartoon Maker | Skillshare | $32 |
| Stop Motion Videos: Create and Animate with Kids: Splash Summer with Billy, the Cat | Skillshare | $32 |
| Animation for Younger Kids | Outschool | $180 |
| Animation for Kids | Tekkieuni | $127 |
| 3D Animation | New York Film Academy | $700 |
| Online Drawing and Animation Classes for Kids | CodingHero | $199 |
The Best Online Computer Animation Courses for Kids, Explained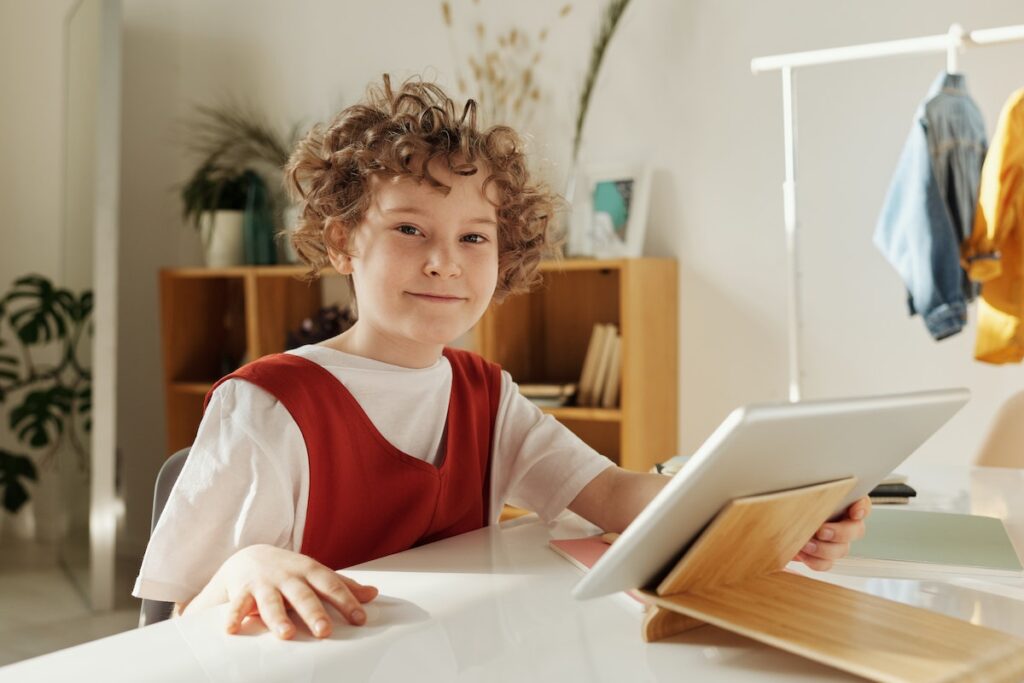 Course Provider: The Animation Course
Subjects Covered: Basic concepts of animation, body mechanics, basic story structure
Cost: $400

This course helps students to enjoy the process of creating stories and animating them. They are taught by an experienced instructor and will receive personalized video feedback. There are levels to the course so kids won't feel overwhelmed by the lessons. Another highlight of this course is that they interact with other students and have tons of fun while learning.
Course Provider: iD Tech
Subjects Covered: Visual storytelling, drawing fundamentals
Cost: $71 per lesson per month

Kids will be using Adobe Animate to turn their drawings into smooth animations. The course covers basic and advanced animation techniques and discusses animation principles. The advantage of this course is that you can have a customized curriculum designed for your kid's interest.

They'll have one-on-one learning, and instructors will send post-session progress reports. If your kid wants to learn how to turn an image into a fun 2D character animation, this might be the perfect program for you.
Course Provider: Skillshare
Subjects Covered: Animation creation, animation effects
Cost: $32 per month

In this course, kids will use an app for animation called Cartoon Maker. They are taught how to draw landscapes, characters, and animals. They'll also learn how to integrate background objects and pre-made buildings into their animation. This software for beginners will surely help your kids be more familiar with animation principles and animation video creation.
Course Provider: Skillshare
Subjects Covered: Illustration, design, photography
Cost: $32 per month

Kids enrolled in this course will learn about basic stop motion animation and the stages of production and development. The great thing about this course is that it is targeted to complete beginners. The kids will have fun with the projects they do and learn how to model their characters and design movie sets using tools for kids.
Course Provider: Outschool
Subjects Covered: Basic animation concepts, character creation
Cost: $180 for the whole course

Through this course, animation beginners learn about animation apps and their advanced features, learning how to turn what they imagine into a tangible production. For five weeks, kids will learn how to create frames, make simple movements, animate faces and facial expressions, and how to create scenes and put them all together. In addition, there will be homework that lets kids apply what they learned in class.
Course Provider: Tekkieuni
Subjects Covered: Principles of designing objects, animation techniques
Cost: $127 for the whole course

This beginner-friendly animation program uses PowerPoint presentations to teach kids different types of animation. PowerPoint has a simple interface that makes it easy for kids to follow. They will learn basics like resizing, painting, and moving.

They'll also get to experiment with frame-by-frame animation as they create their animated videos. Lessons will start with the most simple concepts such as animating shapes. The course will run for nine months.
Course Provider: New York Film Academy
Subjects Covered: Screenwriting, animation, modeling
Cost: $700 for the whole course

The NYFA program is a great experience for kids, as they'll be taught by experts in the animation industry. Kids will learn how to write stories and what effective storytelling is. They will also learn how to formulate story structure and character development, which are vital when making animated films.

In addition, they'll learn how to make props for specific scenes and even use Disney's animation principles for their project. They will learn to use premium animation software tools and learn the process of how to make an animation movie. 3D characters and 3D animation effects can be tricky, but the instructors help provide a smooth learning curve.
Course Provider: CodingHero
Subjects Covered: Basics of animation and design, techniques in animation
Cost: $199

Here, kids will learn how to draw their favorite characters and make complex 2D animations on their own. Students' critical thinking skills will be honed through this course as they go through the drawing and animation classes. This class will run for three months, and each batch only has five students, which is an excellent feature for receiving proper guidance from the instructor.
Benefits of Teaching Kids Computer Animation
Kids learning computer animation are able to practice their critical thinking, creativity, and comprehension skills. This also provides an avenue into the creative storytelling process that can be further developed later in life. Computer animation helps kids make use of their time while learning skills that can turn into a career down the road. All animation makers need to start somewhere.

Statista reports that 48 percent of parents limit their child's computer usage. While it can be tempting as a parent to want your kids to have worldly experiences, computers are the way of the future, and allowing your children to learn to use tools for animation can open up a world of possibilities.
Computer Animation for Kids FAQ

Can a kid be an animator?

Kids can be animators, especially because they are creative and imaginative. 2-D animation doesn't have to be complicated. Similar to adults who attend animation courses in order to learn computer animation, kids can also attend courses that help them understand concepts about animation. 

As kids gain more experience throughout their learning endeavors, they can use Adobe Animate and other advanced tools in animation if they want to pursue a profession in the industry and utilize their creative potential.



What's the best website animation for kids?

The best website animation for kids is abcya.com. The site is easy to use and accommodates children of all ages. It has a simple user interface for a beginner user that is eager to learn to create amazing animations. 



How can kids make animations for free?

Kids can make animations for free through the use of Animatron, which has amazing features like pre-animated characters, backgrounds, and props. Setting their own animation challenge and learning to make their animation believable can be motivating for kids. 



Which app is best for animation?

Blender is a well-known animation software for kids. Even though this software is kid-friendly, many professionals use Blender. Other animation apps for kids are Toon Boom Harmony and CelAction 2D.