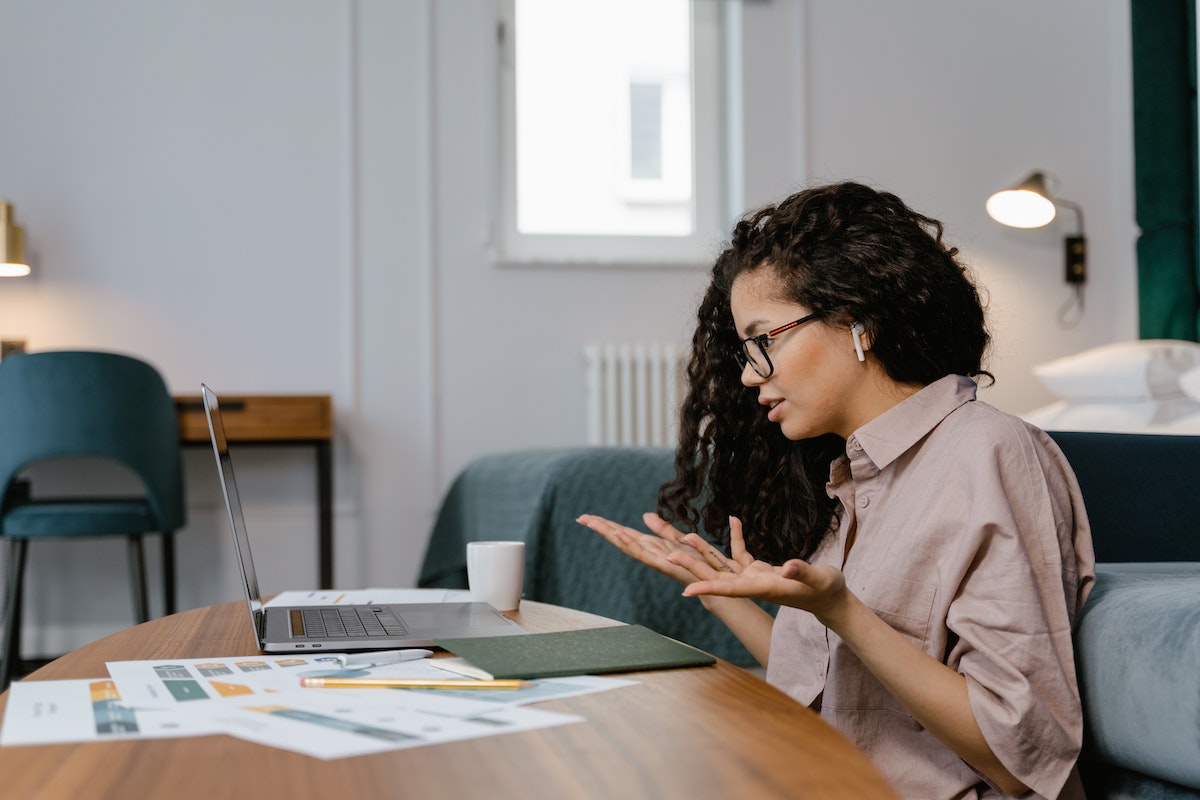 The Best Cheap Laptops for College Students in 2022
Purchasing a reliable laptop for school can be challenging. As a college student on a tight budget, maximizing the value of your purchase is essential. Features such as the screen size, hours of battery life, processor, GUI, storage, and memory space should be taken into consideration when trying to find the best laptops for college students.

To prevent you from glossing over essential laptop specifications when making your purchase, we've curated a wide selection of cheap laptops for college students that contain all the essential components you'll need. Read on to find the top-rated college laptops, in addition to the best laptops for college students under $1,000.
How to Choose the Best College Students Laptop
What do you consider non-negotiable when making a laptop purchase? Although this depends on the person, it's essential that your laptop fits into your college life. It has to be able to help you manage your college workload and perform other activities like video calls, especially if you're taking online classes. Below are some of the other factors you should consider.
Price Range
You don't need to spend a lot of money to purchase a good laptop for everyday use. There are dozens of laptops for students that are set within an affordable price range. You can purchase a powerful laptop at a decent price range, usually between $500 and $2,000. You can also find many vendors who'll accept payment installments. If you can't afford a pricey laptop, determine your realistic budget and use it as a guide when shopping.
Battery Life
Your ideal laptop should have a long battery life. As a college student, you'll often have to work for long hours and you don't want to have to miss deadlines because your laptop died in the middle of writing an essay. You should look for a laptop with a minimum battery life of 8 hours. If you can afford it, a laptop with up to 15 hours of battery life is even more ideal.
CPU Performance
Before buying a laptop for school, consider the processing power you'll need. A laptop with a high-speed processing unit and an excellent performance benchmark is ideal. A laptop with an Intel Core i3 will let you easily multi-task light applications. If you enjoy gaming or use intense applications for school such as video editing software, consider getting a laptop with an Intel Core i7 processor.
Size and Portability
An ideal laptop for students comes with a backlit comfortable keyboard so you can work seamlessly, even in the dark. For portability, it shouldn't have a screen size of more than 15-inch. A light laptop with a sleek design will make it easier for you to carry it around from class to class. Lighter laptops support mobility. It should also come with various ports.
Space
The laptop you choose for college should have ample storage space for projects, essays, presentations, and other everyday tasks. Look for a laptop with a hard drive at least 1TB large. If you can afford it, a solid state drive (SSD) is a faster but more expensive option. A 256GB SDD is the norm. When it comes to RAM, look for laptops with at least 8GB RAM and 128 built-in storage space.

Laptops that come pre-loaded with cloud storage apps and have a USB-card slot for extra storage are an excellent idea. Buying an external USB hard drive allows you to store files externally so you don't compromise the laptop's speed quality. This is especially useful if the projects you are working on are very large files.
Dedicated Graphics Card
The ideal choice for college students, in terms of graphics, should be Intel Iris or NVIDIA. If you're a design student, your laptop should come with a flexible design structure and up to a 4GB graphics card so you can create projects on the go. If you're looking for gaming laptops, go for those with an industry-standard NVIDIA GeForce card, as it offers you a more-than-decent gaming performance.
How to Find Cheap Laptops for College Students
Check For Student Discounts. Most laptop brands offer discounts to students at various levels, including college students. In most cases, all you have to do is indicate your school level and provide your school email to take advantage of these discounts. Brands like Apple, HP, Dell, and Acer offer some of the best budget laptops for students.
Take Advantage of Seasonal Offers. Seasonal offers usually occur during holidays like Thanksgiving, Christmas, Valentine's Day, and nontraditional holidays. These offers take the form of huge slashes in prices on specific products and usually only last for a short time. Although these offers are occasional, they are a great way to save.
Consider Used or Refurbished Laptops. Some stores sell used laptops that are still in good condition and can often go for almost half the price of a new one. Refurbished laptops are laptops that have suffered accidental damages during packaging or transportation, but have undergone reconstruction or restoration by the manufacturer or retailer and are sold at a cheaper price.
The Best Laptops for College Students in 2022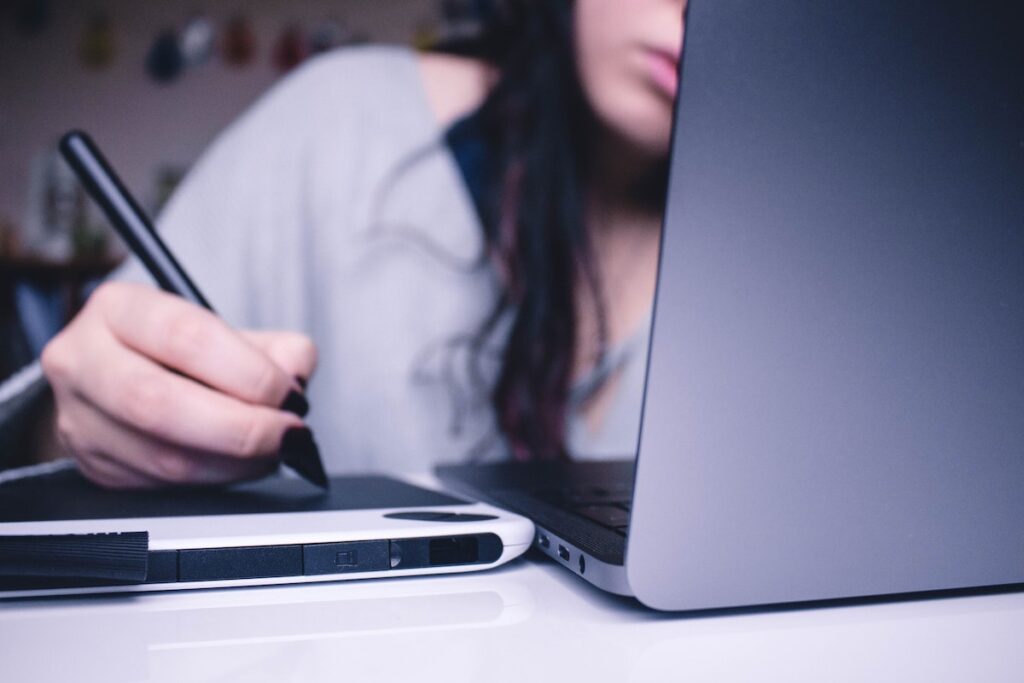 | Laptop | Manufacturer | Price | Features |
| --- | --- | --- | --- |
| XPS 15 Laptop | Dell | $1,799.99 | Core i9 processor, 4K Ultra HD+, NVIDIA Graphics |
| Surface Laptop Studio | Microsoft | $1,494.99 | Quad-Core Gen 11 processors, NVIDIA graphics, 32GB RAM |
| MacBook Pro 13" | Apple | $1,299.00 | Apple M1 chip, 8-core GPU, 20 hours of battery life |
| XPS 13 Laptop | Dell | $1,269.99 | Core i7, intel iris xe graphics, fingerprint reader, backlit keyboard |
| HP Envy x360-15 | HP | $1,159.99 | 2-in-1 convertible laptop, 15 inch HD screen, smart sense features |
| MacBook Air | Apple | $999.00 | Apple M1 chip, 8-core GPU, 18 hours of battery life, 2TB SSD |
| HP Envy 13 | HP | $939.99 | Windows 11 OS, intel core i5 or i7, 16GB RAM and Intel Iris Xe Graphics |
| Acer Chromebook Spin 13-CP713 | Acer | $899.99 | Quad-Core Intel processor keyboard backlight, touch screen, stylus pen |
| Google Pixelbook Go | Google | $849.00 | 12 hours battery life, 4K HD display resolution, touchpad |
| Asus Chromebook Flip CX3400 | Asus | $599.99 | Intel core i3, dual camera, illuminated keyboard, touchscreen |
Top Rated Laptops for College Students: In Detail
Dell XPS 15 Laptop
Best for video and photo editing
Price: $1,799.00
Dell's XPS 15 is one of the leading modern laptops for college and business. Although a little pricey, it can be customized to suit your budget range and work needs. This eco-friendly system comes with features such as Windows 11, a 4K Ultra HD+ screen, an 11th Gen Intel Core, a powerful NVIDIA GPU, and creative tools that ensure ideal results when creating and editing design projects.
Surface Laptop Studio
Best for coding and software development
Price:$1,494.99
The Microsoft Surface Laptop was designed to handle even the most complex of workloads. If you're studying to become a software engineer or game developer, you'll find the advanced design architecture on this laptop useful to all your projects. It comes with quad-core Gen 11 processors, Ampere-NVIDIA graphics, 32GB RAM, and a 2TB SSD to smoothen your workflow.
MacBook Pro 13"
Overall best for college students
Price:$1,299
It doesn't matter the kind of tasks your college major demands of you, the multi-featured sleek MacBook Pro 13" comes with an in-built Apple M1 chip designed to provide advanced computing speed and performance. Its features include 20 hours of battery life, 2TB SSD storage, Apple's signature Magic Keyboard, a 16-core neural engine, an 8-core graphics processor, and apps.
Dell XPS 13 Laptop
Best for business and data security
Price: $1,269.99
The XPS 13 is a more affordable, functional option for college students who can't afford the XPS 15. It comes with an elegant and security-oriented design that makes this a worthwhile purchase. This stain-resistant, backlit, 13-inch laptop is a more portable option. Its 4K Ultra HD+ screen option offers great image accuracy and its Eyesafe feature reduces the negative effect of blue light.
HP Envy x360-15
Best for multi-purpose use
Price:$1,159.99
The HP Envy convertible 2-in-1 laptop offers awesome flexibility while working. Whether it's taking notes or designing a software application, this 15-inch lightweight laptop with a touchscreen makes completing daily tasks easier thanks to its smart sense feature modeled around your work habits. It runs on a Windows 11 OS and has an Intel Core i7 processor, a 4K UHD screen, 16GB of RAM, and 512GB of storage.
Best Laptops for College Students Under $1,000
MacBook Air
Best for long-term productivity
Price:$999
Just like the MacBook Pro 13-inch, the MacBook Air is a sleek, lightweight, machine-learning powered laptop that makes work and play seamless. Its Apple M1 chip optimizes the laptop's CPU speed and performance. With an 18-hour battery life, you can use it continuously while on the go. This thermal-efficient system comes with an 8-core GPU, allowing you to create advanced design projects.
HP Envy 13
Best for school work
Price: $939.99
HP Envy 13 allows you to perform everyday tasks speedily and securely. This laptop was designed with the latest Windows operating system and comes with an optional touch screen, LiveSafe Security software, an optimal battery life, and a backlit keyboard so you can work for as long as you want. With a sleek, micro-edge display, this laptop has an amazing visual appeal.
Acer Chromebook Spin 13-CP713
Best for sketching
Price:$899.99
Acer Chromebooks were built for education and productivity and the Acer Chromebook Spin 12-CP713 model is no exception. This system has a lightweight design, multi-touch screen, stylus touchpad, keyboard backlight, 8 GB of RAM, an Intel Core i5 processor, combined with a quad-core to facilitate effective and interactive classroom and home learning.
Google PixelBook Go
Best for mobility
Price: $849.00
The Ultra Slim Google PixelBook Go comes with a durable, portable, and textured exterior that makes it ideal to carry around from class to class. It comes with up to 12 hours of battery life and requires only a few hours of charging before it is ready for long-term use. It has a 4K resolution display, backlit keyboard, and smart touchpad to boost your productivity, even at odd hours of the night.
Asus Chromebook Flip CX3400
Best for note-taking
Price: $599.99
The ASUS Chromebook Flip CX3400 is an affordable multi-featured laptop for college students. It comes with 360-degree flexibility, making it the perfect classroom accomplice. This Chromebook comes with offline access to several applications so you can always meet your deadlines as well as dual cameras so you can conduct video calls on the go.
Should I Use a Laptop for College Students?
Yes, you should. If you're heading off to college anytime soon, you'll need a laptop that will facilitate your social and academic success. You should start by evaluating your laptop needs and then aligning them to your course of study and budget to help you narrow down your options. You could also build your own PC if you need even more processing power from your home or dorm room.
Best Laptops for College Students FAQ

What laptop specs do I need for college?

The specs you need for college include an Intel Core i5 processor and at least 8GB of RAM, although you might want to go for 16GB, depending on the work you'll be doing with your laptop. Your hard drive should be between 128GB and 512GB, as a minimum.


Is a Chromebook good for college?

Yes, a Chromebook is good for college. Chromebooks, regardless of the brand, are good for all levels of students. It was designed as a productivity laptop for both students and workers. College students with large workloads will benefit from its excellent battery life, robust online and offline Google applications, touchscreen options, and security features.


How much RAM do I need for a college laptop?

Your college laptop should have no less than 8GB of RAM, regardless of your course of study. Having a laptop with a lot of RAM allows you to perform a lot of tasks simultaneously. With 8GB or 16GB of RAM, you'll enjoy faster Internet browsing and a faster system startup time.


Which processor is best for college students?

The best CPU processor for college students is the Intel Core i5. This processor is ideal for running multiple applications at the same time, including heavy-duty applications while being cost-effective. However, students who'll use their laptops gaming and video editing should look to Intel Core i7 and i9, as they are built for activities that require advanced CPU capacity.