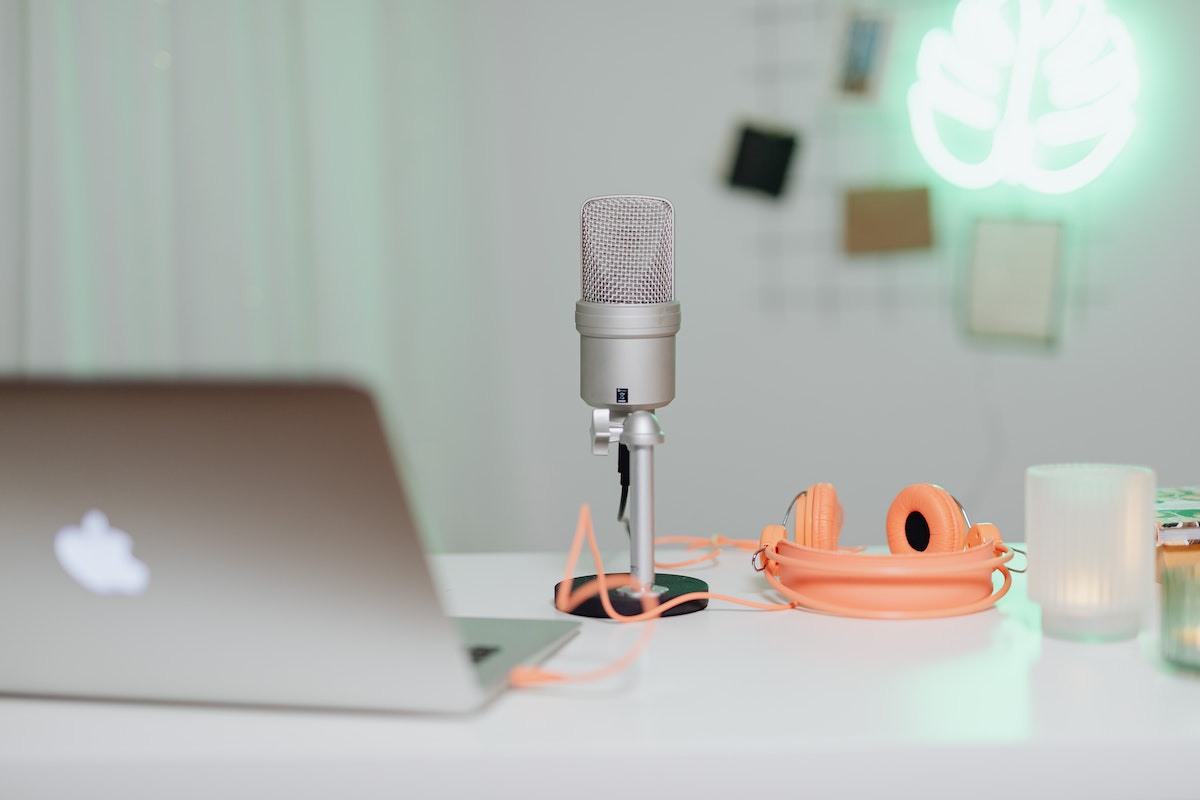 Top Tips to Create the Best Desk Setup for YouTubers
If you're a YouTuber looking for the best way to create a fantastic desk setup, there are many factors you need to consider. Creating a YouTubers desk setup can be daunting if you don't know where to start. This article will break down the best desk setup for YouTubers, including what technical and non-technical equipment will take your YouTuber workspace to the next level.

The best desk setup for YouTubers depends on the kind of content you make. A beauty YouTuber won't necessarily benefit from a gaming setup and vice versa. You will be spending many hours making and editing videos at your desk, so it's important you set it up in a way that's conducive to your preferences. This article will give you tips to help you create the best YouTubers setup for you.
What Makes a YouTubers Desk Setup Effective?
YouTubers create videos covering various topics like beauty and lifestyle, fitness, entertainment, and even information technology (IT) for audiences around the world. They work with cameras to shoot and edit videos on their computer. To create the ultimate desk setup, YouTubers should keep in mind the location of their desk, the space around it, and the available lighting.
Find a Location with Enough Space
Whether you are filming at your desk or simply editing there, you should make sure the room you're set up in has plenty of space to move around, store your equipment, and film videos that look appealing. Make sure the room you choose is not too big, as this can interfere with the audio quality.
Make Sure You Have Good Lighting
Good lighting is essential when creating the perfect desk setup. Poor lighting is extremely noticeable in videos. Natural, direct lighting is key. If it's not bright enough, you can get additional lighting, such as a softbox, circular-shaped light, or Mat Light. RGB lighting is a popular choice for lighting, as it lets you gain control of the color and intensity of the light.
Choose a Quiet Place for Your Desk Setup
Excellent audio quality is crucial when it comes to YouTube content creation. YouTubers need to have good quality audio equipment, such as a condenser microphone. Do your best to find a room that does not have any conflicting noise, such as construction or traffic, as background noise levels are difficult to adjust. A quiet space is a perfect place for your desk setup.
How to Create a YouTuber Desk Setup: 5 Top Tips
Select Your Laptop and Desktop Carefully.
Video editing is a massive part of being a YouTuber. It is essential to have a good desktop or laptop with a high processing speed and a high-quality screen. Video files are usually large, so make sure to invest in additional external storage for your projects. A laptop with a solid-state drive is recommended if you don't want to build your own PC or buy a desktop.
Make Sure You Have Excellent Sound Quality
Low-quality audio will make your content look amateur. You'll want to invest in a high-quality, external microphone. There are many microphone options available, including USB microphones, condenser microphones, shotgun microphones, and lapel microphones. You'll also want to familiarize yourself with audio editing software if you want your video to have excellent audio.
Put Care Into
If you are filming yourself at your desk, you might want to make your background interesting or use a green screen. Colorful RGB lighting in the background is common. If you don't film at your desk, decorating your workspace will help you better enjoy the many hours you'll spend editing videos there.
Make Sure You Have Enough Space for Equipment and Filming
YouTubers often have a lot of equipment. Depending on the kind of content you create, you may need more or less filming and storage space. If you don't have a lot of equipment, you will only need a single desk. If you do, a second desk will give you plenty of space to spread your equipment out neatly. You'll also just want to have enough space to work comfortably.
Buy a High-Quality Camera for Filming
Investing in a good camera, especially if you're filming videos at your desk, is vital for your setup. This will help you bring quality visuals to your content. The kind of camera you should buy depends on the kind of videos you make. A mirrorless camera is light, making it perfect if you need a portable camera. A high-end webcam can also work if you're filming from your desk.
5 Things You Should Invest in When Designing Your YouTuber Workspace
You will need to invest in some important equipment for the perfect desk setup if you want to become a successful YouTuber. Below is a list of five essential technical and non-technical items you should invest in to increase your chances of YouTube success and make your work easier.
Technical Items to Consider
A Good Camera and Tripod or Stabilizer. A good camera will let you record high-quality videos. The type of camera you should get depends on what kinds of videos you make. You can use mirrorless cameras, action cameras, or compact cameras. A tripod or external stabilizer will help you shoot a stable video.
Lighting Equipment. Properly lighting a video makes it look more professional. You can use a beauty ring light, a softbox, or a natural ambient light. Additional lighting is useful for making YouTube videos as it gives you much more control over the look of your video.
A High-Quality Microphone. A microphone lets you record audio with good sound quality. The built-in microphone that comes with a camera is not very good and people don't want to watch videos with poor audio quality. USB microphones are very popular among YouTubers as they can plug right into your computer.
A High-End Desktop or Laptop. YouTubers make videos, but a big part of the job includes using a computer to edit raw footage. Investing in a high-quality computer and monitor or a laptop will make video editing take less time. Purchasing a higher-end computer will also let you create more complex videos.
Video Editing Software. Before YouTubers post a video, they first have to edit together the raw footage they captured. Many excellent video editors can help you with the video editing process.
Non-Technical Items to Consider
An Ergonomic Office Chair. Video editing takes up a lot of time, meaning that you'll be sitting at a desk just as long. Investing in an ergonomic chair for your ultimate desk setup will let you work comfortably for hours in your editing studio.
A High-Quality Desk. You'll have many different options when looking for a desk. Some YouTubers have a single desk, while others use more than one for their setup. Choose an adjustable desk with ample tabletop space to not overcrowd your setup. You could also get an adjustable standing desk if you'll be more comfortable standing.
A Bright Desk Lamp. A desk lamp is essential if you work at your desk in the evenings. The light a desk lamp provides will prevent you from straining your eyes as much when looking at a computer screen for a long time.
Decorations. If you are filming yourself in one place for your youtube channel videos, you should invest in a few wall decorations to make the background more interesting. Other than that, personalizing your workspace will simply make it more enjoyable to work in.
Indoor Plants. Plants will take your perfect desk setup to the next level. Plants can help improve the air quality of your workspace and are another way to decorate it. A few indoor plants will help liven up your dedicated workspace.
Creating the Best YouTuber Workspace
Creating the best possible YouTuber workspace is essential for success. Upgrading your existing setup or creating a productive desk setup from scratch east if you follow our guide. With YouTube being a highly competitive market, especially with creators producing similar content, you need to make sure you stand out to the over 2,240 million YouTube users worldwide.

Your desk setup won't make you succeed as a YouTuber, but it will get you on the right track. The perfect desk setup will increase the production quality of your videos and your productivity. YouTube also offers excellent support for content creators who want to increase their viewer base and grow their channel.
Best Desk Setup for YouTubers FAQ

What does it mean when equipment is ergonomic?

Ergonomic equipment helps prevent musculoskeletal disorders and soft tissue injuries in the workplace. Investing in ergonomic equipment for your workplace will help make work easier and more comfortable.  An ergonomic desk setup will help you work for long hours with less discomfort.



Is a standing desk better for YouTubers than a traditional desk?

It all depends on what is most comfortable for you. If you enjoy standing while working and don't need to be seated to do your videos or video editing, a standing desk is fantastic. If you want to sit and stand at your desk, you should invest in an adjustable standing desk. 



What is a desk mount and why should I use it?

A desk mount is an adjustable arm that can hold multiple display screens. You should use a desk mount if you want to be able to adjust the position and orientation of your screen and more easily multi-task. A desk mount can help relieve back, neck, and shoulder strain by letting you adjust the height of your screen.



How do YouTubers make money on YouTube?

YouTubers make money on YouTube through ads, sponsorships, and merchandise. YouTube pays its creators directly when viewers watch an advertisement before they watch the actual video. YouTubers also get paid a part of the viewer's premium membership fee.