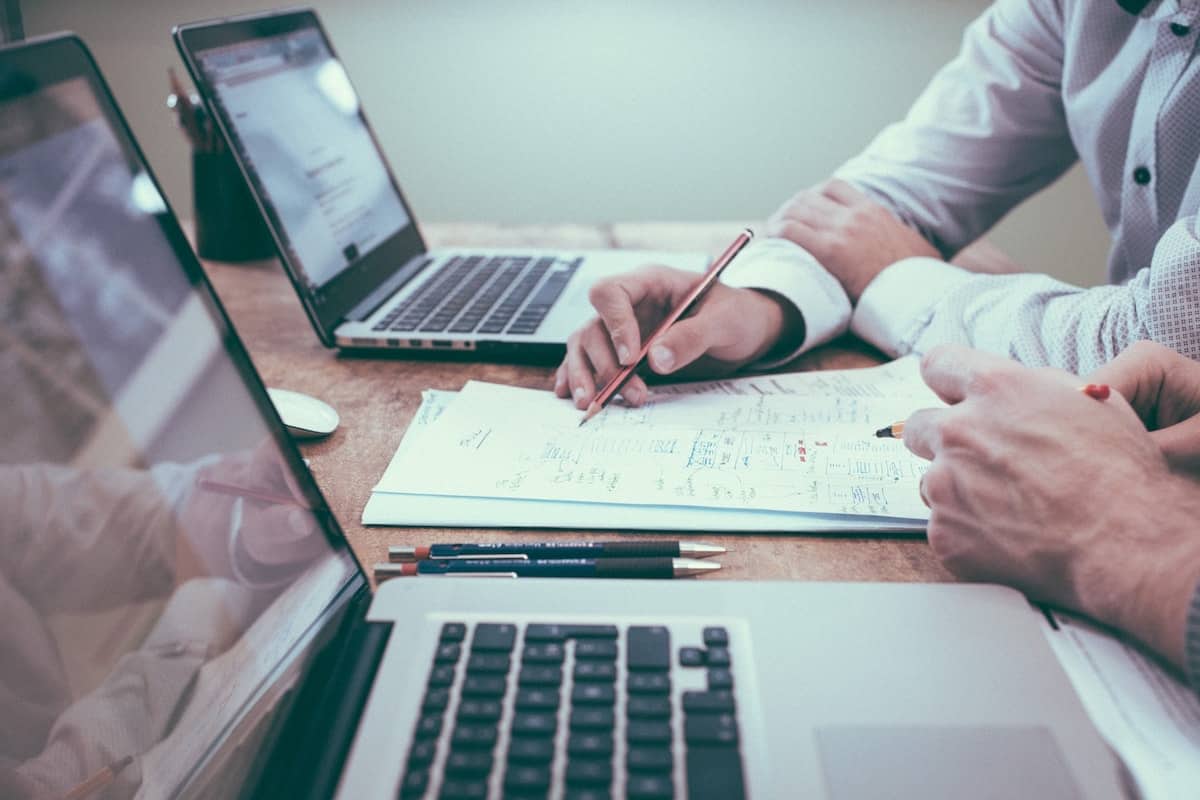 Best Computer Science Certifications to Boost Your Career
Computer science is a broad field that encompasses tons of tech field, from software development to information security management. Professional certification can help you develop your knowledge and enhance your resume. Keep reading to find out the best computer science certifications in 2021.
Why Choose a Certification in CS?
Certifications are the best way to legitimize your skills and prove to employers that you're committed to your field. It is an easy way to increase your chances of getting a new job or a promotion with higher pay.
Most certifications are valid for a few years to keep them industry relevant. Studying for certification exams helps you stay up to date on the current industry standards. The exams are usually affordable.
Computer science is a large area and getting certified in a specific tool or subject will set you apart from the competition. For example, you might want to get a cyber security certification or a database certification in Azure or Oracle.
Types of Certifications
There are two main types of certifications. These are vendor-specific and vendor-neutral. Vendor-specific certifications cover specific tools and software platforms. For example, if you're interested in gaining knowledge on Microsoft Azure, you could become a Microsoft Certified Azure Developer Associate.
Vendor-neutral certifications are not focused on a specific software platform and tend to cover more general concepts, like network security or project management. CompTIA is a well-known vendor-neutral certification provider.
How to Choose the Right Certification 
It can be difficult to know how to choose the right credential to increase your career opportunities and income potential. The main purpose is to show you have specific and up-to-date skills. You should also consider things like your current experience level, your goals and how much it costs before applying.
Cost
The price can vary, but they are often an affordable investment. You don't need to break the bank in order for you to advance your career. Make sure you select one that is within your financial capabilities. Some certifications may also require additional education, so leave room in your budget for online courses if necessary.
Career Goals
Pick one that reflects your career objectives. Different certifications are valued more or less by different employers. Make sure to research each credential and look at which certifications are mentioned in job listings to establish your end goal. You can also take a look at our list of the best certifications below to guide you.
Relevance
Always check when the certification is going to expire. Associations tend to indicate when the particular professional certification will be retired at the top of the page. If it is soon to expire, pick an alternative that is much more up to date.
Requirements
It is incredibly vital to check the requirements. You might find that a wide variety of certifications require a Bachelor's Degree or an Associate Degree in Computer Science. Others require a particular level of relevant industry experience. You should also check if you need to complete a foundational certification first.
General Certification Requirements
Entry-level certification exams don't usually have any formal prerequisites. However, they issue pointers to help professionals gauge the experience level and knowledge required to successfully pass the exams.
Some professional technology certifications require you to have a computer science degree. Other certifications may even require extensive professional experience in a particular area of expertise. It's important to check on the requirements before pursuing any of the certifications listed below.
Paying for Certifications
The price of a computer science certification exam ranges from $71 to $370. If you want additional training before going through the certification process and taking the exam, you might have to pay an additional cost. There are several online platforms that help students prepare for exams.
Udemy, Coursera, and edX offer low-cost training courses to help professionals acquire knowledge curated to pass the exams. Take advantage of these online courses if you need a refresher or to build confidence through a practice exam.
Top Computer Science Certifications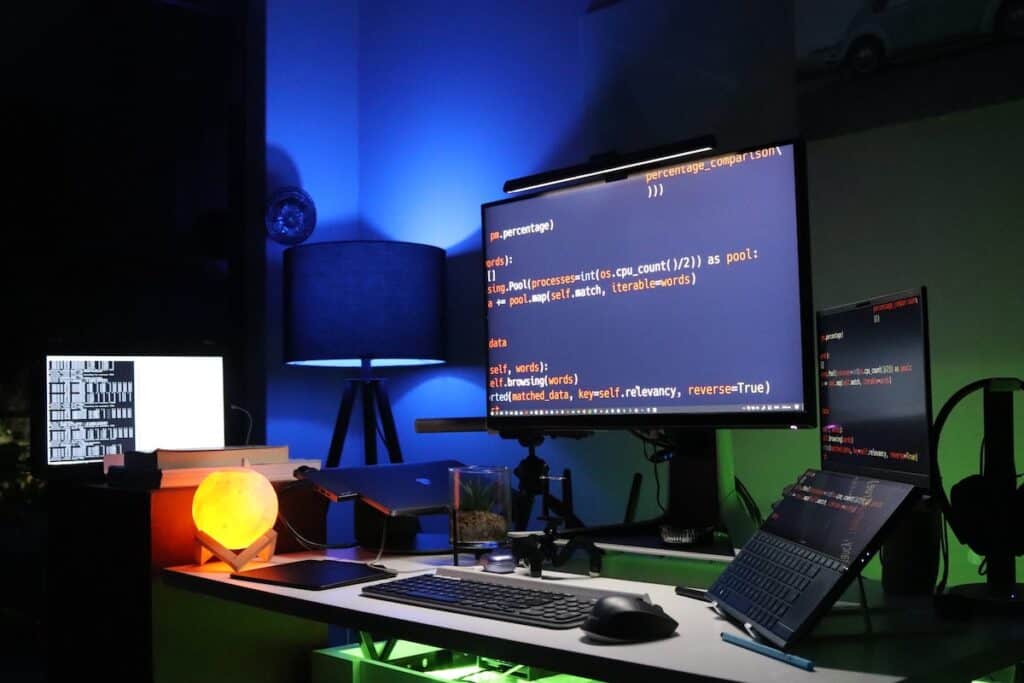 Whether you're a database administrator, cyber security manager, cloud engineer, or help desk expert, keep reading to find out the best certification programs in your field. We've curated a list of the top computer science certifications to help you make the right choice to advance your career.
Database Certifications
This is an excellent option for professionals with significant hands-on experience as database administrators. This is awarded if you demonstrate an intermediate to advanced level of practice in database design or implementation. You also have to demonstrate advanced knowledge of security and risk management, and updating operating systems.
To sit for the IBM Certified Database Administrator certification, you must first successfully pass two other levels of certification. These are the DB2 11 Fundamentals for z/OS and IBM DB2 11 DBA for z/OS. IBM has an exam preparation guide to help you get ready to sit their exams.
This certification verifies that a professional has up-to-date knowledge of SAP HANA 2.0. It shows you have the required training to properly install and manage SAP HANA 2.0. To do well in the examinations, you need hands-on administration experience.
If you want to succeed on the first attempt, ensure you master SAP HANA configuration, installation, and database administration. You should also look into database recovery, security systems, and troubleshooting. These topic areas are key and add up to about 12 percent of each of the exams.
An Oracle Database certified professional has a broad range of skills in Oracle database functions and features. The Oracle Database 12c Administrator exam features real-world case scenarios questions that test your ability to perform and think like a professional.
Before taking this exam, you must first successfully sit for the Oracle Database 12c SQL 1Z0-071 and Oracle Database 12c Administration 1Z0-062 examination. These exams both cost $245 and require a 64 percent pass mark.
Cyber Security Certifications
The CEH v11 verifies your knowledge and expertise in using the latest hacking tools and techniques in information security. This knowledge is inclusively used by hackers and information security exports lawfully to penetrate organization's systems and applications.
The four-hour exam features 125 multiple-choice questions on information security. EC-Council charges professionals $100 for the exams. It is important to note that the credential is only valid for three months from the time of approval.
This globally recognized security credential showcases the foundational skills necessary for performing core security functions. It is highly recommended for professionals new to the cyber security profession. Earning it will prove that you can handle intermediate job roles in cyber security and have practical experience troubleshooting cyber security issues.
The CompTIA Security+ exams will touch on a wide array of topics. To prepare for the exams, you should cover architecture, implementation, operations, troubleshooting, and risk in cyber security. The exam costs $370.
This certification proves that you have expertise in designing, implementing, and managing cyber security programs. Once you pass the exam, you automatically become a member of the (ISC)². As a member, you will have access to multiple resources, reading materials, and networking opportunities with other cyber security professionals.
To qualify, you must have at least five years of experience in any (ISC)² eight domains. The association dictates that the certification is limited to professionals with paid work experience.
Cloud Computing Certifications
The CCNA certification is one of the most popular certifications for cloud computing. To earn the CCNA certification, you must sit for a broad exam that covers the basics of IT careers. It validates your skills as a network professional.

The certification does not feature any formal prerequisites. However, having more than one year of experience in Cisco implementation and IP address will help you tackle the certification exam questions. You'll need to be able to show you understand networking fundamentals, network security, and security fundamentals.
To prove your skills in security solutions, you should look into earning CCNP Security certification. The certification requires you to pass two main exams. One of the exams will test your knowledge of security tools and technologies. The other examination provides you with an open forum to select the topic to concentrate on in the security field.

The association provides a specialist certification when you pass both exams. You will also receive a leeway in pursuing other certifications, such as the CCIE lab certification. You do not need to meet any requirements to pursue the CCNP Security certification and you can recertify after three years.
Google cloud platform offers certification exams for professionals with prowess in using the Google Cloud Console for cloud computing services. To pass the Associate Cloud Engineer exams, you must be able to successfully deploy and implement a cloud solution and configure security.
The two-hour certification exam features multiple-choice questions and costs $125. Take advantage of the practice questions provided on the platform to prepare for the exams.
Certifications for Help Desk Professionals
To pass the ITIL Foundation certification exams, you must master the different aspects of service management. You should also look into the principles of ITIL and ITIL practices. It is also important to have an in-depth understanding of DevOps, Lean, and Agile practices.
The 60-minute exam will take you through 40 multiple questions. For you to earn the certification, you must acquire 26 marks or 65 percent.
This is an excellent certification for verifying professional skills in providing satisfactory services in call center or support center environments. It showcases your ability to handle different customer needs. The certification exams tackle communication best practices, customer management skills, troubleshooting abilities, and the role of a CSR.
Once you purchase the certification for $50, you have 12 weeks to complete it. You can access the certification exams on the HDI Community Learning Portal. The 45-minute exam features 35 multiple-choice questions. You must acquire 80 percent for you to acquire the certification. If you fail the first time, you can retake the examination for $99.
Getting the CompTIA A+ certification is the best way to validate your skills in core technologies. It's a performance-based certification for professionals who can sufficiently perform IT support tasks. You should pursue this certification if you can configure operating systems, troubleshoot support challenges, and support basic networking practices.
Essentially the CompTIA A+ certification showcases skills in hardware, software troubleshooting, networking, security, operating systems, and cloud computing. Whether you are a service desk analyst, help desk tech, or data support technician, this certification can help you advance your career path.
The Bottomline
If you want to advance your career or simply get better pay in the information technology field, having a professional credential in computer science will help you get there. Certifications validate your professional skills and grab the attention of hiring managers. With minimal fees, it's easy to enjoy the benefits of being a certified professional.